Traditional slot games are played through a slot machine. Slot machines are a classic part of almost any casino. It's one of the easiest to play. It doesn't take up much time to play it and almost anyone could give it a try. All you need is credit and you can play the game. Slot machines have one basic look. In a traditional sense, it is a machine that stands upright with a lever on the side and there's a screen or viewing window in the middle. A standard machine has 3 reels which contain the symbols. The reels would spin when you crank the lever. Through the development of technology, modern or newer slot machines are now mostly electronic or digital. With that said, it is now available to be played on devices such as a desktop or a mobile phone. Newer slot games have a software called random number generator or more commonly known as RNG. RNG is activated on each play so that means each outcome from each spin is completely random and that there's no way to figure out what combination will show up. Slot games are really just a game of chance. It's a game that tests your luck. You don't need any skill to play the game.
How do slot games work?
One of the most important parts of the slot machine are its reels. Traditional slot machines have only 3 wheels while newer ones have 3 or more. Physical slot machines traditionally has 20 symbols on each real but newer ones especially digital slot games may have up to 256 per reel which can result to a million possible combinations. The winning combinations of symbols are called paylines. It can be one straight line or diagonal or even zig-zagged. It all depends on the slot game you are playing. Modern slot games have multiple paylines as opposed to classic slot games where there's only usually one. Payouts depend on what type of slot game you're playing. Each symbol correspond to a different prize. It will also depend on which payline you choose to play and how much you bet.
Here's a quick run down on how to play slots
Step 1
Choose your preferred slot machine or slot game. There are several types, you'll learn more about it in this article. Choose what you're comfortable in, what you enjoy, and what you know. You'll win more than way.
Step 2
Look at the playtable. The playtable will show you how much each symbol is worth. So that you'll know how the game works and know what to expect.
Step 3
Decide on how much you want to bet and how many paylines you'd like to play. There's usually a max bet button . What that does is that it chooses all the paylines all at once.
Step 4
Spin to play!
Step 5
Once the reels stop spinning you get to find out whether you win something or not.
Kinds of slot games
Due to innovation and the creation of digital slot games different variations and versions of a slot machine has been developed.
Three Reel Classics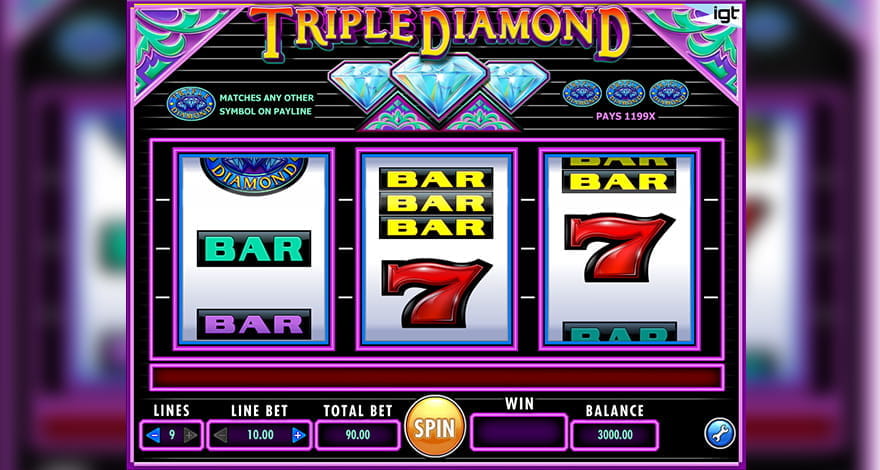 This is the old school, classic, and traditional way of playing a slots game. In slots that are three reel classics, if you line up a symbol on the single payline that's when you win. All you have to do is make a bet then you can start playing. It's the most simple way of playing slots. It's also the easiest making it the best option for the beginners who are just starting to play slot games.
Multi Payline and Multi Reel
This is common with online slots. Having multiple reels and multiple paylines gives you more chances to win because it kind of increases the chances of combinations landing as a set. For this type of online slot game, there are usually 25-50 paylines.
Video slots
Video slots are slot machines but instead of having a viewing window, it's replaced with a screen. So it's basically an electronic or digital version of a slot game on a slot machine. This are common in modern and newer casinos. Video slots isn't limited to 3 reel classic games even if it's basically a slots machine. It can also offer multi payline and multi reel type of slot games. Video slots also offer games with themes. They have also adapted bonuses that are only mostly common in online slots.
Progressive Slots
The keyword for progressive slots is Jackpot. Progressive slots usually offer the most prize money. Progressive slots are usually connected in a single network along with the other progressive slots. The money players put in the game are collected as a whole. The winner will take the jackpot. The chances of winning in a game like this is really slim but people always try it anyway because the thought winning of millions is really thrilling and exciting.
Slots Strategy
Although slots isn't a game of skill, there are still strategies that can help you win more. You can do these strategies in order to make the most our of every game you play.
Practice with free games
Online casinos usually offer a free slot games demo version for their games. If you haven't tried a game before, it is wise to test it out first to get the feel of the game and to understand it before you invest or put money into it.
Stick to your budget
Since we already mentioned, it is always important to always be smart with your money. It's something that you worked hard for so for sure, you don't want it to go to waste. Before you start playing, what you can do is set a budget. Setting a budget will prohibit you from going overboard. It is easy to get carried away especially with a game like slots. Always remember to gamble responsibly!
Study the paytable
Each slot game a paytable. The paytable will teach you all about the game. It will basically tell you everything that you have to know. When choosing a game look at the and then try to decide if the game is worth playing with the qualities it offer. Here are information that you can get from slots paytables:
See what each symbol is worth.
Find out about the game's additional features such as multipliers or wild symbols.
You can also find out whether the game has bonus rounds or other special bonus features.
Discover scatter symbols that might be hidden or lurking in the game.
Find out about the biggest possible payout.
Go for smaller jackpots
If you want to win more, then choose the slots that offer smaller prizes because that usually means that you'll win more. Progressive slots are intriguing because of how big the jackpot is butt you also have to remember that the probability of someone winning is really rare. By sticking to slot machines you'll end up wasting more money than winning.
Give the classics a try
You can never go wrong with going back to basics. Simpler and easier slot games tend to let players win more. This tip is especially important for beginners. Get used to the simpler ones first even if a really cool looking video slot is tempting you to play it!
Look out for bonus rounds
Bonuses are extremely common in slots especially in online slots. So keep you eye out for it. Also in this article we'll talk about some of the common bonuses you can expect when playing slot games so keep reading for that.
Stick to safe sites
When you play gambling games, especially if you play with real money, you want to make sure that you are protected. Your security and privacy is important. To ensure your safety choosing reputable, reliable, and trustworthy sites is the way to go. So check out reviews online before you dive in and create an account. In this article, we'll list down all the important qualities an online casino has to have keep reading to know more about it!
Best Online Casino Slot Games Developers
When it comes to choosing an online casino to play online slot games at, choosing a casino that offers games that were developed by reputable and industry-level software developers is important because that means the games are top-quality. You want to play the best possible games so that you get the best experience possible.
Realtime Gaming
Playtech
Microgaming
Aristocrat
IGT
NETENT
Novomatic
Merkur Gaming
NYX Gaming Group
Crytologic
BET Soft Gaming
Best online slots casino
Choosing the best online casino is part of the experience when gambling online. Here are some of the best:
22bet
20bet
Casino Room
Casino Midas
Jack Million Casino
How to choose the best online casino for you
This is a guide that can help you choose the online slot casino for you.
Huge selection of games
Options are important. Good online casinos offer hundreds and hundreds of games. A good selections also includes different type of casino games. The quantity isn't the only thing that's important, the quality is too. The games they offer should be top-quality. There shouldn't be any bugs and it should run smoothly. The appearance should be good to but that's subjective. Just make sure that the graphics are well made and that the sound effects are good, you should be fine. Aesthetics come down to the player's preference anyway.
Solid Software
The app or website of the casino house should be nice. A quality casino usually has a user friendly interface. The navigation should be smooth, the functions should all be working and the layout should be clean and not cluttered looking.
Security
Aside from the aesthetics, your security is also important. All your personal information and banking details should be kept safe. Well developed online casinos have a protected system.
Offers amazing bonuses and promotions
Top-rated casinos give plenty of bonuses and promotions especially in the game of slots. They usually offer free spins and deposit bonuses, more on that later. Reputable casino houses also give on in-house bonuses like a welcome bonus or bonuses from exclusive membership perks.
Bonuses to expect in slot games
With bonuses, players are able to get more out of their money because they win more or they get to play more. That's one advantage of playing at an online casino which is rare when playing in a land based casino. Here are all the common bonuses to expect:
Free Spins
Getting free spins means you are allowed to spin the slot without having to spend anything. If you win anything with those free spins it will be added to your balance. It is all yours to keep. This bonus is also highly popular among most online casinos.
Deposit Bonuses
Deposit bonuses are bonuses you get for depositing money into the platform. The percentage of bonus you get depend on how much the casino offers. Different casinos offer different percentages.
Welcome Bonuses
When you join an online casino, you will need to create an account. After making a registered account only then can you deposit money so that you have credits to play and bet with. A player's first deposit usually come with a welcome bonus. Think of it as a gift from the casino to you. The common percentage of welcome bonuses is 100%. So if you deposit $100, you'll get a total of $200. It's as simple as that! Players love it because it's more money to lay with.
Popular slot games that give out has the best odds
Here are some of the must try slot games!
Starburst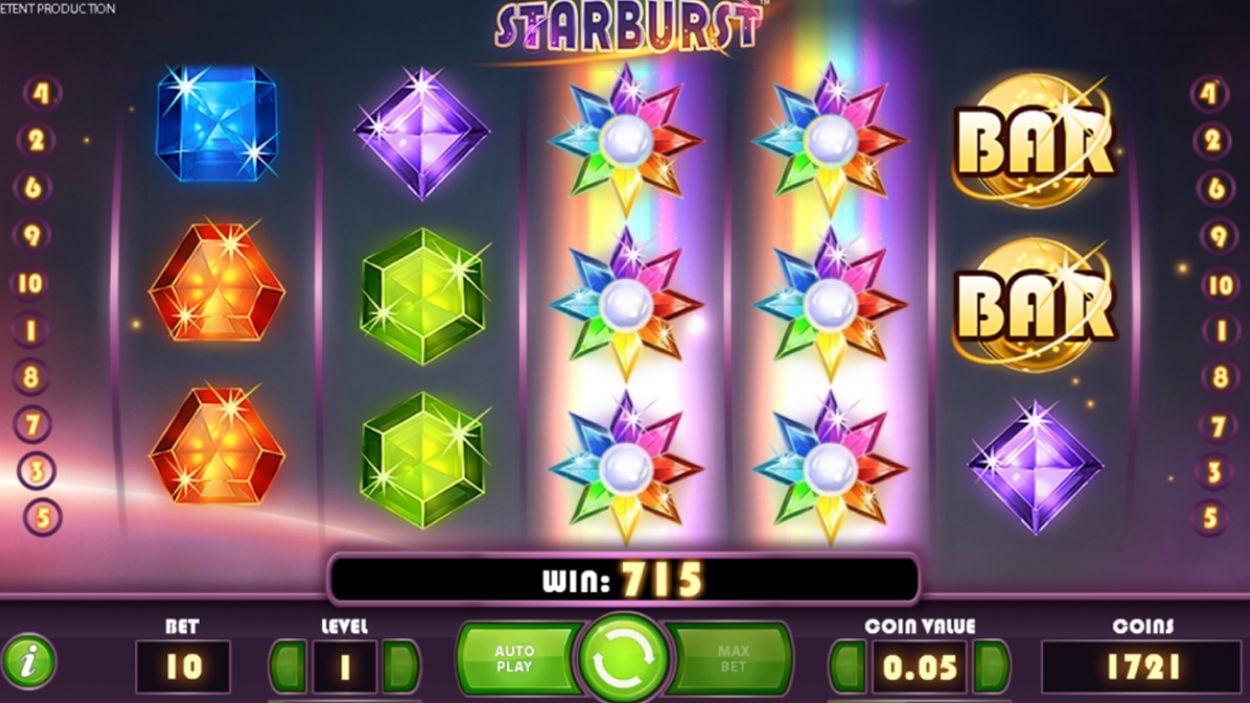 This is an online slot game that has 5 reels with up to 10 pay lines. There are also loads of wild symbols!
Thundersrtuck II
This is the enhanced version of the original, Thunderstruck. There are 5 reels and over 243 ways and possibilities to win.
Mermaid's Millions
This is a video slot game with 5 reels and 15 paylines. The mermaid is a scatter symbol and when two or more appear anywhere on the reels, a payout is made!
Jumanji
This sis a 5-reel game with 4 special features that trigger randomly when you play. There are exiting and special features that you wont find. anywhere else, such as the board game feature, mystery feature, coins wins, and extra dice rolls. The five reels are in a geometric form where the reels are 3-4-5-4-3 symbols high from left to right.
Conclusion
Overall slot machine games are a good game to play in casinos. Whether you're at a traditional casino or a playing at an online casino it's just a classic game to try out and enjoy. You can never go wrong with casino slot machines. It's simple, easy, and a crowd favourite.