Games with a big jackpot prize often attract many players and it's no wonder that they've already created a large following from different cities and walks of life. Understandably, these games draw in crowds of people who aspire to boost the quality of their lives with just one ticket; a small bet for big gains. Such is the case for Mega Millions, a multi-state lottery game that's widely popular for how big the jackpot prize can go. With hopeful players hailing from various states, the news would often give updates on the game's current prize level and if anyone's lucky enough to have chosen the winning numbers.
Betting on a jackpot game may be thrilling especially when the prize amounts to more than six figures. A case in point is when a jackpot winner once won the grand Mega Millions prize with a cash value of around $1.5 billion. As enviable as that might be, the chances of having the same luck and winning is about 1 in 302 million. The numbers make it sound almost like a shot in the dark. Big odds may be stacked against its participants yet you'll still see them line up and play in the hopes that they will soon hold the next winning tickets. Jackpot winners may come by rarely but hope is not lost — when played with strategy, maybe these odds may turn in your favor!
How to Play Mega Millions?
It's easy to jump into the end goal — forgetting all about the process it takes to get there. If we aspire to win, then it would be wise to have a game plan on how to achieve that. When we're talking about big money, though, talking about strategy is all the more important. Mega Million is a combination of having a game plan and a stroke of luck. Before we get into possible game plans, let's first cover how the game works. Reasonably, it's best to dive into a money-related game with a bit of knowledge of its official game rules and the risks that come with it. While the prize fund may be exciting, the gamble begins with knowing how to play the game.
Aspiring lotto winners get two chances since Mega Millions draws take place twice a week, with the numbers drawn every Tuesday and Friday. To start, those joining Mega Millions must choose six numbers which are categorized into two sets. Five of these numbers come from the first set which includes the numbers 1 to 70 in the upper play area and these are called the "white" numbers. Meanwhile, players also choose one Mega Ball number for the sixth "gold number" and this Mega Ball number will only range from 1 to 25 in the lower play area.
But if you don't want to select your own numbers and leave everything up to chance, you can go for the Easy Pick/Quick Pick option found in the play slip that will allow the terminal to generate random numbers, which you will be seeing in your ticket. Though there's no absolute competitive advantage, quite a number of people use the Quick Pick. In addition to its convenient elements is the option to play Mega Millions prior to the usual draw date by advancing up to 26 consecutive draws. This is what people call the Multi-Draw ticket, and it's right up the alley for those who'd rather skip lining up. Buyers will save up a little bit, too, compared to 26 regular purchases. More than that, the Multi-Draw is particularly appealing for those who will likely repeat the numbers they've been choosing before. Through a single Multi-Draw ticket, you can use the same numbers twenty-six times, with the only catch being the increase in ticket price every draw that happens.
The Mega Millions Jackpot
Now, for the exciting part – the jackpot. Incidentally, the number of tickets bought is proportional to the cash value of the jackpot. Prior to the 2020 pandemic, the starting jackpot is based on the number of game sales, meaning the jackpot increases when the ticket sales go higher, and the minimum prize hike per draw was $5 million. The estimated jackpot is worked out and decided on by the members of the Mega Millions group, who meet every Tuesday and Friday, just before the jackpot prize is announced. Normally, the announcement comes prior to each Mega Millions draw.
Things changed a bit when the pandemic happened. Due to the virus, jackpot fatigue, and, say, relatively bad lottery luck, the Mega Millions committee caught a decline in their ticket sales. This prompted them to make a few adjustments in estimating the jackpot prize. As the pandemic affected their sales, the Mega Millions group devised an adjustment with the winnings, in order to keep the game a revenue-making business. In response to the slow sales, the jackpot is now determined on a drawing-by-drawing basis, with a focus on game sales paired with the interest rates. With this new update to start on the draw on April 7, 2020, the next new starting jackpot was temporarily reset to twenty million dollars from the high forty million dollars it once was. There used to be a set increase for the prize when no one gets the winning numbers correctly in the prior draw. During the pandemic though, there's been no fixed minimum amount for the jackpot increase, which makes for a more sustainable business model. As we've established, the Mega Millions jackpot prize is won when the draw results are the exact match of the six numbers you've chosen. If the Mega Millions drawings match 5 of your white numbers and the gold Mega Ball number, then prepare to have your life changed, because the money is yours! Do note that federal taxes still apply. Regardless of the money withheld due to taxes, the money to be won is still of mind-blowing amounts. With crossed fingers, search the winning numbers for a draw date here or simply take your tickets to a Check-A-Ticket machine near you and see how your luck played out that particular day!
Match Prize
In Mega Millions, winning tickets don't just exclusively refer to those that get the jackpot prize. Considering the faint chances of getting the largest prize, Mega Millions also has 2nd to 9th level of rewards for a series of the numbers correctly chosen. These levels have their corresponding odds, too. The chances of getting any of these prizes are 1 in 24, more probable than solely looking at the top prize.
Here are nine other ways to gain a prize and their corresponding winnings:
Mega Ball Only Match – whose prize amounts to $2, when a player gets one Mega Ball number to match with the Mega Millions drawing. The chances of getting this is 1 in 37.
Mega Ball and One White Number – correctly picking the Mega Ball and one of the white numbers will reward the player with $4, and the odds of getting these two is 1 in 89.
Mega Ball and Two White Numbers – if a player chooses a Mega Ball plus two white numbers drawn in the draw results, they have assured a prize of $10. This has a 1 in 693 chance of happening in the Mega Millions drawings.
Match 3 White Numbers – another $10 prize is given to those who get three of their white numbers drawn during the draw date. The likelihood of this happening is 1 in 606.
Mega Ball and Three White Numbers – players who got the Mega Ball and 3 of the white numbers will also enjoy a certain reward, as their prize amounts to $200. The probability of this prize being claimed is 1 in 14,547.
Match 4 White Numbers – for this prize, players must have 4 of the same numbers from the pool of 1 to 70 white numbers, and there's a 1 in 38,792 likelihood of this situation occurring.
Mega Ball and Four White Numbers – a long shot at 1 in 931,001 odds, ten thousand dollars will be given to the player who manages to get both Mega Ball and the four out of 5 white numbers.
Match 5 White Numbers – here, players match 5 numbers from the pool of white numbers. The odds of achieving this prize are over 1 in 12 million.
Jackpot prize – it's as simple as can be: get the Mega Ball and all the 5 numbers from the pool of white numbers. Though it might not be as easy since, as mentioned earlier, the odds of getting the jackpot prize is 1 in 302 million; certainly a slim chance but worth it when you learn of the cash value received by the winning tickets.
In the event that there are others claiming the grandest Mega Millions prize, the jackpot prize will then be divided equally amongst the winners to honor every valid winning ticket for that draw. On the other hand, the prizes from the 2nd to 9th prize levels are already predetermined for most Mega Millions states and will be received in full by those who won them. The only state differing in policy is California, whose prizes are on a pari-mutuel basis, which means the prize payout depends on the game sales and how many players hold the winning tickets.
Megaplier Feature
The thought of winning anything is already as exciting as it is. To keep things even more exciting for the competitive hopefuls out there, Mega Millions offers a Megaplier feature that can increase a non-jackpot prize! These non-jackpot winnings will be multiplied by the Megaplier number 2, 3, 4, or 5 times higher than the initial prize. In the event that the non-jackpot prize amounts to a million dollars, and activated 5x Megaplier option can make that prize rise up to $5 million! As expected, the Megaplier feature would cost an additional dollar for each play. Before the Mega Millions draws that happen every Tuesday and Friday, there is also a Megaplier number drawn. On the left side of your Mega Millions play slip, you'll find the Megaplier feature, which you can mark to activate. If the player chooses advanced consecutive draws, the Megaplier can still be applied by selecting the Megaplier feature in the play slip.
Just the Jackpot
Aside from the usual Mega Millions ticket, a few states offer their players the Just the Jackpot option priced at $3.00. As we can infer from the name itself, buying a Just the Jackpot ticket means that you're only vying for the jackpot prize. Those who buy this option have 2 chances of winning the jackpot but the numbers are sets of Quick Picks only. Since this is specifically bought for that purpose, a Just the Jackpot ticket will not be considered for other prize levels, perfect for those who are keeping their eyes on the main goal and that alone.
Claiming the Prize
Believe it or not, winning is actually the hardest part. Remember the odds of getting a win? Now, picture yourself winning the ultimate prize and it seems almost impossible, right? But if it's happened to someone before then it will happen again one day; it's just a matter of when. No matter how minuscule the chances may be, some players do get to claim prizes from playing Mega Millions, whether it be the jackpot or the other levels. Those holding the winning tickets have a window of 180 days to a year from the draw date to collect their prizes. There might be a few differences in claiming, but one thing that remains is that these winning tickets are to be claimed in the same state it was purchased. In addition, income taxes will still be taken into account for all the prizes won.
Winning tickets bought online have the most efficient process of claiming a prize because the prize money will be paid directly to the wallet used by the player account. However, the happy instance that your winning reaches more than $100 would require an online claim before finally collecting the money. If your winning ticket was bought from an authorized lottery retailer, the places you can claim your winnings will actually depend on how much you'll receive. If you're about to claim prize amounts that are under $599, head on over to either a lottery retailer, a claim center, or a district office. For those who will claim a prize of $600 and above, you can visit the claim center, district office, or the lottery headquarters to receive what you won. Now for the lucky jackpot winners, it would be in their best interest if they first contact their district's lottery office. From there they will be asked to choose among two payment options, namely:
Cash option: jackpot prize will be given in a single cash payment. A single payment means
Annuity option: jackpot prize is given out in an immediate payment followed by 29 other payments per year and the payments will have an increase of 5% after every year.
What to Bring
And is there a better feeling than knowing you have the winning numbers? After basking in the feeling and the fact that you've won, it's time to cash out your prize. Remember not to wait too long since these tickets have their expiration dates which begin from the draw date. Aside from bringing the valid winning ticket (with your signature), prize winners must also hand in a completed claim form which they can download online prior to collecting the reward. Also, a necessity is your government-issued ID which will serve as verification of your personal information.
Surprisingly, there are rare cases of unclaimed prizes. Should this happen, the cash value will be sent back to the lottery fund, instead, or it could be used to support the community in the shared areas that need extra financing, like education.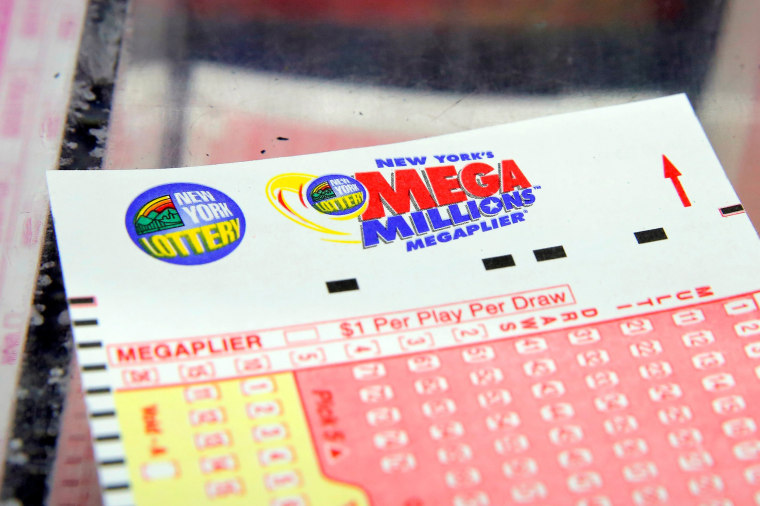 Buying Mega Millions Tickets
A Mega Millions ticket ranges from $2 — for a standard ticket if you simply want to play — up to $3 for the Megaplier number. To facilitate easier buying of tickets for Mega Millions, participating states have now allowed people to buy tickets using a credit card and avoid the long lines. These long lines were often present in a local lottery retailer, particularly during the times that Mega Millions reached a high amount for its jackpot prize.
Much like every game due for a draw, buying a ticket for Mega Millions also has a cut-off time, closing the doors for its last-minute buyers just in time for the incoming draw date. The draw break is essential to balance the plays and begin the draw with the cash value secured. Rightfully so, because who would want to participate in a game whose processes aren't fully ready? In this downtime, sales numbers are confirmed to be in order, and data from all tickets are transferred to the system. To not miss the latest Mega Millions drawing, make it in time before the draw break that happens one to two hours before the Tuesday and Friday draw, though the exact time depends per state. Once a ticket has been purchased, the player has no means of canceling it nor can it be returned to the retailer.
How to Get the Jackpot Prize
Who knew that six numbers can have the power to change someone's life? Winning the jackpot prize can significantly turn a person's financial life for the better and provide economic security that they won't have to worry about their future expenses if they handle the money right. It's precisely the reason why Mega Millions has gained traction over the years and has remained relevant, especially for those who want to experience these big changes and live out the life they could have only dreamt of. That said, what is the best way to maximize the chance of getting the winning numbers?
Reality check: the possibility of being struck by lightning is higher than the odds of getting the next jackpot. Given that the odds of winning aren't exactly as encouraging at first glance, there's still that sliver of hope to get the Mega Millions winning numbers. Despite the unlikelihood of chances, people still show up to their local lottery retailer and try their luck for themselves. I mean, no one can deny that luck plays a big role in having the winning ticket. Nevertheless, there are still some strategies that can pull the odds just a tad bit higher, and may give you a slight advantage over other participants.
1. Buy more than one ticket
It's true that more number of tickets bought means higher chances of winning. The key to increasing your chances of having the winning numbers is to buy multiple Mega Millions tickets, with each ticket having a different set of white numbers and unique Mega Ball numbers. Imagine: having two Mega Millions tickets means you'll get two chances to get the winning numbers right, and that's certainly more than the single chance you get with just one ticket. Another wise plan is to buy multiple tickets in bulk, all with different numbers, instead of just buying one ticket for each draw. It's more strategic that way not just when thinking about the grand Mega Millions prize but also in possibly getting at least one of the nine, smaller prizes. If the chances of winning a smaller prize are 1 in 14, then buying 2 tickets will increase the odds, raising it up to 1 in 7 chances.
2. Rare or frequent numbers drawn?
Trends from the past winning numbers can help in identifying the usual numbers drawn, hence could come up again in the draw results. On the other hand, these trends can also help point out which numbers haven't been coming up and are due to be chosen. These two are points that people find to be useful in deciding what to choose for the next draw. Disclaimer: it won't be smart to repeat the exact 6 numbers from a previous draw because the probability of a complete repeat of winning numbers coming up again is next to impossible. Simply take note of some numbers that often get drawn and include no more than one in your set of 6 numbers. You can also opt to pick a few of the numbers that seem "overdue" because they haven't been drawn for quite some time.
3. Numbers sets to avoid
When playing with probability, take into consideration the likelihood of some number combinations. There are popular sets or patterns of numbers that are quite unlikely to appear in the draw results. An example of this would be the common sets like 1-2-3-4-5 or any other consecutive numbers. In general, it would be nearly impossible for a perfectly sequenced set of numbers or groupings (ie. groups of ten) to come up in a Mega Millions draw results. After all, a Mega Millions game deals with 70 numbers to choose from and 25 Mega Ball numbers. Numerical patterns — such as 2-4-6-8-10, multiples of the same number, those that end with the same number, and the like — are similarly not the most ideal set of numbers to bet with. It might also be wise not to limit your numbers to a single number group like only picking numbers from the 60s range and up, or only picking the single digits. Choosing 6 digits with the same last number might also not be the best bet since it would be another rare situation. A peculiar choice would be to follow a pattern or design in the play slip, like a straight line, a diagonal, or someone's initials. Sure it's totally random, but winning through these types of patterns would be an ultra-rare occurrence.
4. Mixes and matches
Playing smart is the best way to inch closer to the grand prize and it's smarter to have numbers that are as random as possible. Often, the past winning numbers contain a balanced mix of odd and even numbers. Not only that, it is also generally spread out among the 70 numbers. So, in order to maximize the potential of your 6 numbers, try covering as much of the play area as possible. One way of doing so is by adding up all the numbers. Ideally, the sum would be in the 140 to 240 range. Rarely will the winning numbers be solely from just one half of the number field, and in a game of probabilities, we don't go for what's rare — we opt for what will likely happen. And in this case, it's more likely that the next draw results will have a blend of odd and even numbers or a combination of high and low numbers, ranging from different number groups. Again, it's about striking the right type of balance.
Time to Purchase!
Very few states don't participate in Mega Millions but for the states that do, a Mega Million ticket can be bought at lottery agents, gas stations, convenience stores, and even in the local grocery stores of 45 states, the District of Columbia and the US Virgin Islands. This is strictly for those above age 18, so as you show up, simply present your ID as proof that you can legally play Mega Millions and proceed to place your bets before the draw scheduled on Tuesday and Friday.
Sure, the possibility of getting the jackpot is thrilling. At one point, placing your stakes for such a big amount of money may even feel a bit addicting, that when not addressed early, may result in a gambling problem. How damaging it is to habitually gamble in lotteries without any thought for the risks that accompany it. In this context, it doesn't help that tickets are made even more accessible after Mega Millions allowed purchase through credit cards. Any type of addiction is harmful. To avoid the risk of having a gambling problem that could potentially lead to debt or loss of hard-earned savings, remember to only bet using the money you can afford to lose. Set a strict budget and stick to it no matter how tempting the estimated jackpot can be. Game-wise, it also helps to play with a well-thought-out plan. Indeed, the last thing anyone wants is to risk their finances without receiving anything certain in return.
Because this is still considered a gamble, play responsibly and remember the reason why you're playing Mega Millions in the first place. Come to think of it, people participate in lotteries to fulfill their hopes of achieving financial security without putting in so much time and effort. It's to attain a life we could have only envisioned, only this time, it's now turned into reality. These types of games are supposed to be exciting, not nerve-wracking because savings are on the line. By keeping yourself in check and bearing you why's in mind, you can continuously enjoy the uncertainty and the possibilities that come whenever you play Mega Millions. It's a fair game, and almost anyone can be the next holder of the winning ticket. As we've said earlier, it's a small bet for such massive gains. Now that a few game plans are laid out, big-prized lotteries aren't always shots in the dark. Here's a ray of hope that you'll be getting (even the smaller) prizes!